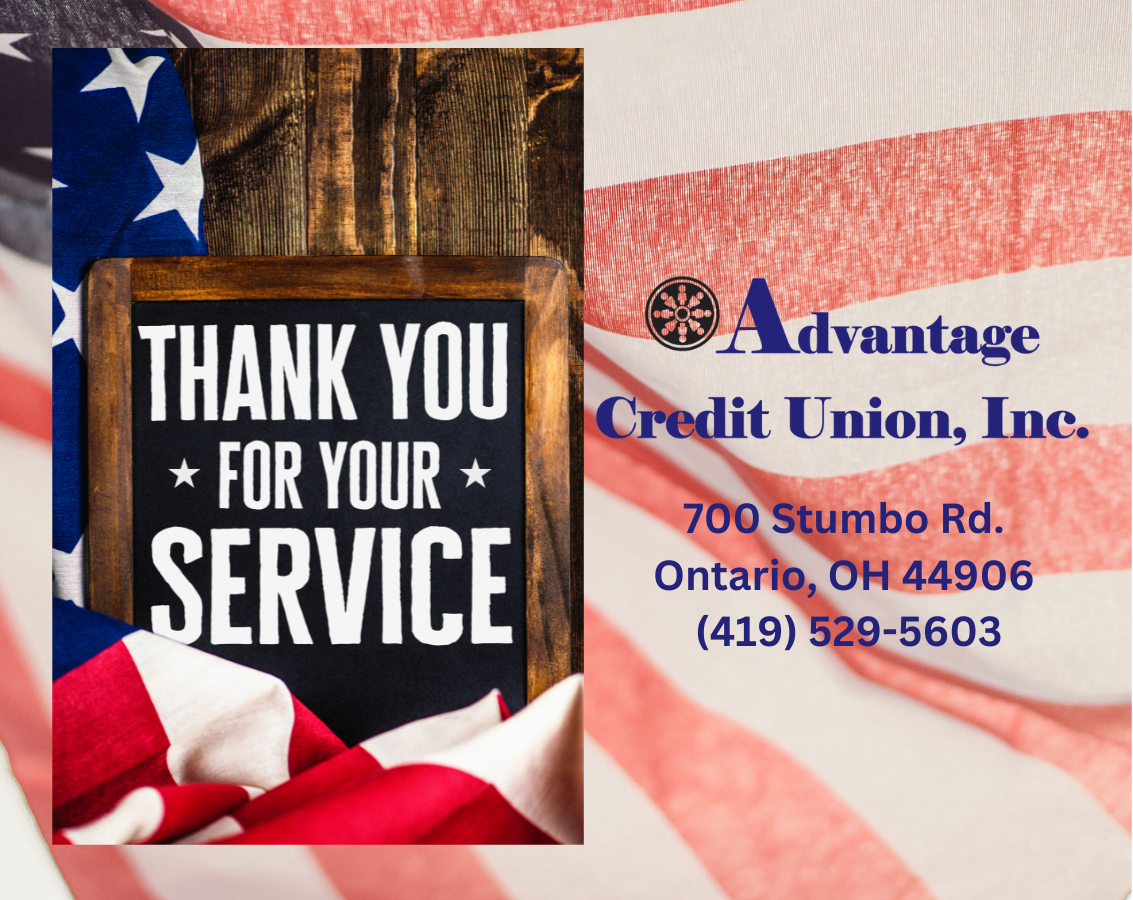 Closed Veterans Day Friday, 11/11 & Saturday, 11/12
In observance of Veterans Day, our office will be closed on Friday, November 11, and Saturday, November 12.
You may access account information through our automated teller by dialing 419-529-5603, option 1.
Online Banking allows you to view account details, transfer funds, deposit remotely, and more!
Don't pay to get your money. Use an ATM within the Alliance One Network.
Visit the Alliance One Network to view over 4,900 ATM locations you can use without getting a foreign surcharge fee.

We have several convenient ATMs or find an ATM near you by visiting Alliance One Network.
Advantage Credit Union - Ontario Office, 700 Stumbo Road, Ontario, OH
Advantage Credit Union - Lexington Avenue Kiosk, 270 Lexington Avenue near Shaw Ott Medical, Mansfield, OH
Advantage Credit Union - Ashland Road Kiosk, 860 Ashland Road near Boliantz Hardware, Mansfield, OH
« Back to General News Releases