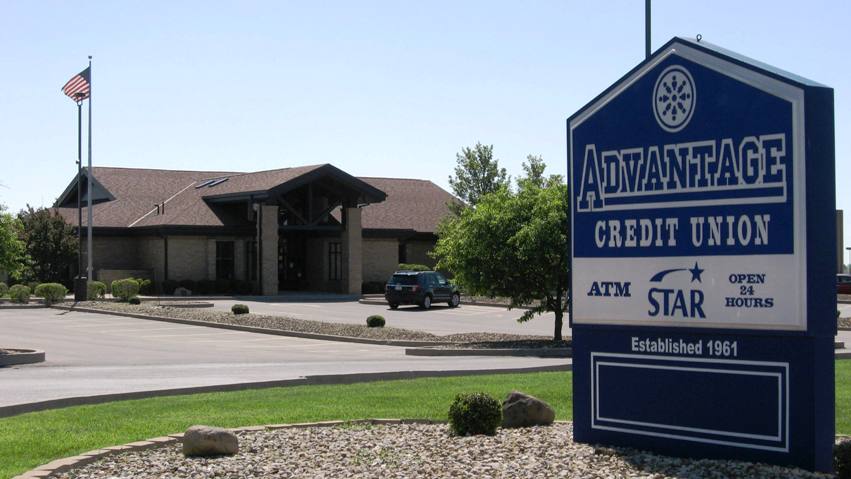 Happy 60th Anniversary Advantage Credit Union!
In honor of our 60th Anniversary, we will open all new saving accounts by making the initial $5 minimum deposit required through December 31, 2021.
Now is the time to take advantage of FREE LIFETIME MEMBERSHIP to ALL who live, work, worship or attend school in Richland County!
In 1961, a group of enterprising men started Auto Workers Credit Union with the mission of providing a full range of quality financial services to initially serve the employees of the General Motors Plant in Ontario, Ohio, their families, and retired employees. In order to strengthen the Credit Union, the Board of directors took steps in 2002 to gain a Community Charter. This Charter permitted the Credit Union to offer membership to anyone who lived, worked, worshipped or attended school in Richland County. Continuing our mission, we changed our technological capabilities enabling us to offer products and services that equal any other financial institution in the country. The Board of Directors, along with suggestions from the membership, selected the new name of Advantage Credit Union, Inc. effective July 1, 2009. This change helped us to reach out to everyone in Richland County. It was our goal back then and still remains today, that all individuals and businesses in Richland County benefit from belonging to the largest, locally owned credit union in the county. Where membership means you are an owner; helping your neighbors, investing in your community; people helping people.
60 years later, we are still evolving and stronger than ever. We are proud to offer unique benefits and services that make managing your finances easier with our team alongside you, rooting for your success. If you are part of our credit union family, pass along this invitation to your friends and co-workers. Together we can continue to be a light for the families and future of our community.
You deserve a better way to bank!
Secure Checking with IDProtect® to help better protect you, your spouse, dependent children up to age 25 and parents living in the same household, for any identity fraud event, financial or otherwise, anywhere in the world even if the event has nothing to do with your account at Advantage Credit Union


3-in-1 Credit File Monitoring provides daily monitoring of your credit reports for key changes


A Platinum Visa with a low,

fixed

rate, no annual or balance transfer fees, and cash back rewards that erase prior transactions off your bill


First mortgage loan purchases or refinancing with low closing costs


Home Equity Lines of Credit


Low competitive Auto Loan rates with affordable terms and convenient, automatic payment options


Complimentary $2,000 TruStage Accidental Death & Dismemberment Insurance coverage for those 18 and older


No surcharge fee access at nearly 5,000 convenient ATMs across the U.S.; Alliance One Network


Overdraft Privilege Service and Overdraft Protection options


A Debit Card with fraud detection technology
Extended Vehicle Service Contracts

Gift and Travel Cards
« Back to General News Releases