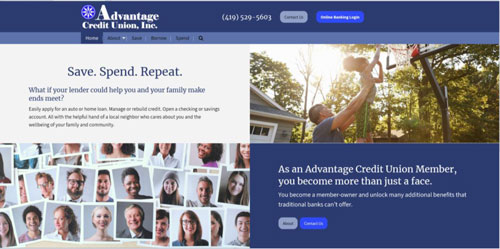 Coming Soon! Our new, updated website!
We are excited to announce we will soon have a completely updated website, so please don't be alarmed if things look a little different when you look us up online.
Same address, www.Advantage4.org and nothing is changing with our online banking. Except, you will notice our Online Banking Login button though, which will be even easier to find right at the top of the page. We wanted to make some improvements.
Like all things new and different, it takes time to get used to it. But, remember. We are always here for you and love to help! Just give us a call or send us a message.
Making YOU #1, since 1961!
« Back to General News Releases