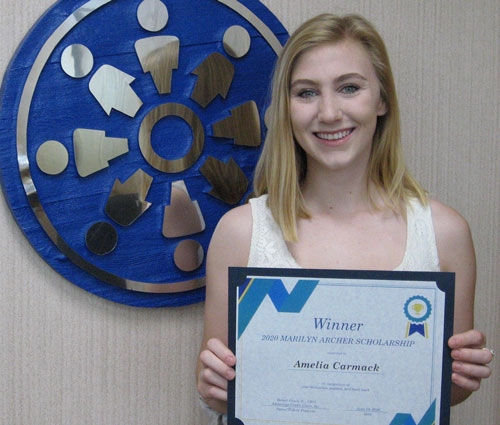 Congratulations Amelia Carmack - Our 2020 Marilyn Archer $1,000 Scholarship Winner
Congratulations to 2020 Ontario High School Graduate, Amelia Carmack!

Every year, Advantage Credit Union awards a local graduating Senior a $1,000 scholarship to help with college expenses. The award is based on a student's scholastic achievements, extracurricular activities, and the applicant must be a member, or the son or daughter of a member of Advantage Credit Union.

Select members of the Board then review all of the information; transcripts, a statement of desire expressing dreams and goals, as well as, a 500 word essay explaining what a credit union is and what advantages can a credit union offer, after identifiable info is marked out.

We are proud to announce Amelia as our winner and wish her all the best as she works towards her heart's desire to become a lawyer and help our local children. Thank you for shining your light in our community. You are a blessing!

« Back to General News Releases